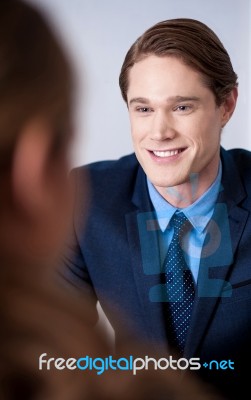 The interview is one of the most daunting, yet most exciting components of a job seeking process. It is a process that shows the employer that you are the right person for the position and can also be source of anxiety for candidates who fear making mistakes that break the entire opportunity.
To be successful, you need to know how to present yourself well before your potential employers. It is vital that you start feeling good about the entire interview process to get rid of any anxiety.
If you are struggling with expressing your strengths and weaknesses, being open about your skills and qualifications or even describing why you are the right fit for the company, the following five tips will to help boost your confidence for any job interview you are looking forward to.
1. Conduct an exhaustive research
It is very important that you find as much information as you can about the company to boost your confidence for the interview. Research about the company as most interviewers would want to know how much you know about them. Use their website and other relevant news sources to showcase your knowledge of their background and state some of their future objectives.
You will in addition, handle such questions as: how can you be of benefit to this company? Why do you think you are a good fit for this company?
2. Research interview questions and possible answers
There are a lot of resources that will present you with lots of information to build your confidence for the interview. Research on the internet possible interview questions you could be asked and prepare answers. Review the questions carefully and try to say the answers loud to feel natural and confident in the interview.
Additionally, it is important that you are informed of the company's interview system. There are companies that use a behavioral based interviewing system while others have different systems. With all this preparation, your interview will flow naturally, and you will without a doubt, be confident.
3. Conduct a mock interview
You can ask someone to help you conduct a mock interview for practice in order to build your confidence for the big day. If you cannot find a close friend, a mentor or a networking contact, you can answer questions in front of a mirror to get your facial expressions and body language right.
Sit down with your friend or family member and rehearse all your answers to simulate the actual interview environment.
4. Do not leave any loopholes
One of the most important steps in preparing for your job interview is recalling your qualifications for the position advertised as well as your career history and goals. While you review your professional and personal credentials, it is important that you ensure there are no loopholes on the internet that could cost you the job.
Most companies look for information from the internet about interviewees, so it is very important that you ensure your social networking profile is private or presented professionally.
5. Is the job really worth it?
While it is recommended that you don't think about what the job can do for you and instead think of what you can do for the company, it is important that you anticipate some questions from the employers. Many companies will ask potential employees their salary expectations, so it is advisable that you have an answer.
In addition, it is very crucial that you think about what you can offer the company to help you focus on your strengths, which is what every employer is looking for.
Besides the salary, think of whether the job you are applying for is worth your energy, time and efforts. Is it worth giving them your social network password, and do you feel sharing your confidential information is worth it? Think about these factors before attending the interview.
The most important thing to keep in mind is that you are in control of the way you present yourself before the panel of your potential employers. Avoid being bashful when presenting your skills and qualifications, experience or career goals. Remember that the outfit you wear is very important; find a professional and stylish outfit that you will feel confident in.
You will also be more likely to exude a better posture and the right attitude during the interview with the right kind of outfit.
Image Courtesy: FreeDigitalPhotos.net