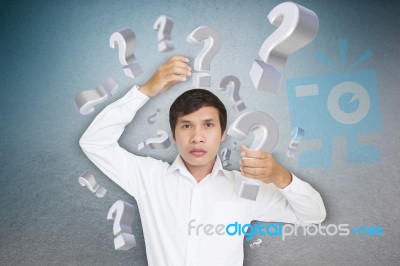 If you are yet to find a suitable job to dazzle your career, then there's one thing that you need to keep in mind and that is – Smartness! When you go for an interview you don't just have to present yourself smartly in front of your potential employer, but also make sure that you outperform the others standing in the same league.
Employers are always looking for opportunities to eliminate the candidates who just don't go well with the required level of skills, personality smartness and intelligence. In order to make it happen, they always try to bring up a set of few questions that are bound to make anyone confused. If you can answer them correctly or as per the set standard, you can expect to get the job very easily!
We spoke to a bunch of hiring managers and asked them if they'd like to reveal some of their toughest interview questions. Here are a few that will help you fill the gaps!
1. What is the biggest achievement in your career
Alright, your friends or family may not be interested in listening about your achievements or seeing you brag about yourself, but this is your chance to let it all out. According to Kimberly Bishop, an executive recruiter says, "most people start giving off deer-in-headlights stare when asked such questions". In fact, most people end up saying, "I don't know", which seems quite an understated answer.
So, what's the best way to answer such a question? Of course, you have the chance to illustrate all of your achievements so far, from minor to major. Recruiters will be happy to know about your potentials through it, which will help them make the right decision. Prepare ahead, and tell the stories of your greatest endeavors that you managed to accomplish successfully.
However, make sure you do not cross the line. Just talk about your plans and strategies that helped you achieve your goals, rather than telling them, "how it could not have been possible without you".
2. Why you want to work for us?
This might sound like a simple and straightforward answer, but if you will put your mind into it, it will surely come out as one of the trickiest questions of all.
In just seven words, the question will reveal your personality and career goals to your employees. Your answer will talk about your career goals, and how committed you are towards your work and organization you will be associated with.
3. Why are you demanding that salary?
According to Barbara Bergin, who actually came up with this question told us that the interviewees often feel tripped up on being asked to justify their demand for the salary. She added, "Employers are always looking for people who can justify the salary they have asked for. They don't have any interest in their wants and desires". Here are some answers that Barabara shared with us:
· Because of college loans.
· Because my house is too far from here.
· Because I'll be spending more than 12 hours of my day at the office.
Save yourself some excuses. Let's see the right and better answers:
· Because I can show results.
· Because I have a track record of success.
· Because I'm a good team leader and know how to get the work done.
4. How many times are you willing to fail before you succeed?
Of course, this is a very confusing question and a lot of people fail to answer it smartly. The answer to this question will reveal your level of endurance and ability to face even the complex of situations.
So, a good answer would be, "I'm willing to stick with this job for as long as it takes to succeed"
5. Which past employer has liked your performance the least, and what would he convey me about you?
According to Allison, head of communications at Grammarly, this question is the one of the newswest ways to judge the weaknesses of the person. This kind of questions forces the candidates to look from the perspective of their managers, which may be their own and made up.
The best approach is to avoid playing the blame-game. Speak diplomatically and speak for yourself. It is ideal to be positive about your past relationships with your managers.
6. Is there anything unfair to you in the last job? If yes, then please elaborate
According to Don Phin, President of HR, "if the candidate says nothing, he is probably lying or trying to hide something that he knows can affect his chances of being selected". Apparently, no one is interested in hiring liars, provided you are not going for a sales job.
So the trick is to be honest and answer in a positive manner. Talk about things that you think could be modified in order to make the environment fair for all. Your suggestions will be highly appreciated, than blames.
Image Courtesy: FreeDigitalPhotos.net