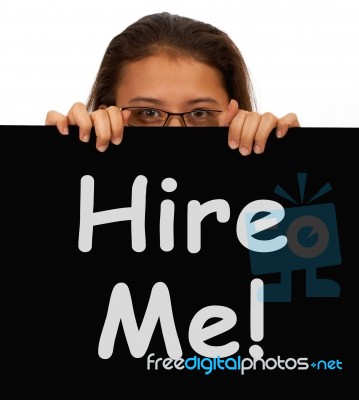 When contemplating your next job interview, consider some facts. According to a certain survey done by Career Geek, a substantial amount of employers will make their decision about hiring a candidate within one and a half minute after the interview starts. Therefore it is safe to assume that first impressions are much more relevant than you would expect.
Now you can run through the motions of what happens in those short moments. It's a matter of eye-contact, smiling and giving a firm handshake while leaving only a few seconds to say something remarkable.
Optimal Interview Techniques:
Preparation 
Doubt of any kind can sabotage an interview quicker than the speed of sound. The only way a person can obtain self-confidence in this situation is by gaining sufficient knowledge and preparation. Study the company you are applying to and learn their way of business. In addition, practice good responses to questions you know will be asked. Your motions need to be calm and secure if you are going to convince the potential employer of your capability. If you don't have this confidence then you might as well stay at home.
From the moment you step into the building make sure you are calm and collected because you don't know who you might meet beforehand and what that person will convey to the hiring manager. It is not uncommon for employers to ask their staff an opinion about a candidate.
Interview Tips
Like mentioned before, when you step into that room make and keep eye contact. Even the walk towards the interview room will play a part so stay on top of your game. Formally thank the person who led you there and if possible greet everyone with a handshake. Don't be scared to smile and present yourself as an easily approachable person. This will count a lot for initial success.
A Great First Impression
Remember you only get one first impression. Ultimately employers want people they like and get along with. Let your body language be relaxed yet tentative. Let them know you regard the interview as highly important. Make sure you are shaved and don't overdo the cologne. Appropriate grooming can't be stressed enough. They will definitely judge your work ethic based on how well you take of yourself and your image as an employee will reflect upon the company.
Typically the interview will start with a question that requires a small statement about yourself. If they allow you this opportunity then your response should start with gratitude. Thank them for giving you the opportunity and explain how you aim to learn as much as possible. If you have experience in the field then tell them how it can benefit their company.
After the interview ends you should say goodbye in the same manner you greeted them. Leaving a professional business card with a firm handshake can elevate your chances significantly. Make eye contact with everyone involved and walk away with dignity. Show them you are capable of handling stressful situations with a clear mind.
Techniques Regarding a Phone Interview
In some cases the first interview might take place over the phone. Don't underestimate the fact that you can't be seen because your body language will have an effect on your voice.
Once again you should be prepared, calm and collected. Try to be comfortable in your answers and control your nerves. Retain a positive attitude because it will reflect on how you answer. Most of all smile and walk while you talk. Don't think for one second that it won't have an effect on your tone because it does. Keep in mind that you can't utilize facial expression under these circumstances so double the work has to go into your manner of speaking.
The worst thing you can do over the phone is interrupt the person conducting the interview. Express the best phone personality you can muster and show respect at all times. It is much harder to rectify a stupid answer when you can't see someone so think before you talk. Don't ramble on about things that don't have any relevance to the interview.
These are basic yet effective steps that will yield great results. If you get these things down then you most probably won't need more than a few interviews.
Image Courtesy: FreeDigitalPhotos.net