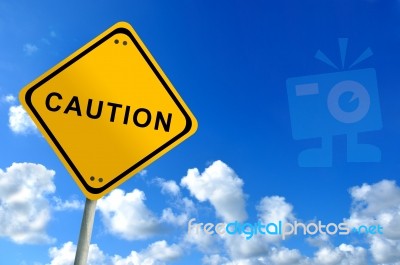 My executive uncle knows all the tricks to make me understand the right things and yet again, he used his strong communication skills to tell me how I need to update my looks in order to get a good job. While I was telling him about a new interview call from an MNC, he told me that I need to take an objective look on my looks and eliminate all the negative aspects if I really wish to have this job. Well, I so knew he was aiming at my messy moustache, which I apparently like as it makes me feel good.
Nevertheless, I made efforts to get rid of it and even landed having the job. But later on, I was thinking that if only my clean face helped me have a job or it was something else too. Well, I found out that once I eliminated all the negative aspects of my personality and face people with confidence, it can actually make me win a lot of things in life, even the job of my dreams!
Here are a few things that I really think need special attention before any interview.
1. Updating Your Resume
Do you know, you should always update your resume with current achievements every time you apply for a new position? In most situations, you will need to alter some information to make it look suitable for the applied post. So, instead of simply posting your e-mailing your resume without giving a look, it would be wise to go through it thoroughly and make the required amendments. Here is the list of things that you should look for while updating your resume:
Any poorly stated accomplishments that have no relevance to the post you are applying for.
Any irrelevant or part-time jobs for which you don't have explanation of why you took those particular jobs.
Any dates that might not match with publicly available data.
Make sure you add the URL of your LinkedIn profile as it will let the employer take a closer look on your background history and review your work in detail. You can also buy a domain name for your name and create a small online portfolio so your employers can have easy and quick access to all the information they require.
2. Grooming
Grooming is all about how you look. Shaving my moustache was the best thing I did to ensure I get the position. It made me feel more confident and eliminated even the slightest chance of something that the potential employer might not appreciate. So, here are some things that you should definitely focus on before going for the interview:
Get your hair trimmed or get a good hair cut that can make you look decently professionals.
Buy formal attire if you don't have any. You cannot expect to enter an office in your plain jeans and boxer t-shirts.
Women are advised to go for conservative and elegant style like straight hair or a simple pony tail.
3. Clothing
As mentioned earlier, you cannot go for the interview in any kind of casual attire. There's a dress code allotted when it comes to business settings. Women can opt for formal bold color shirts and knee length skirt or plain solid trousers. On the other hand, men can wear suit jacket with trousers for a typical look. You may even add tie to complete the look.
As far as shoes are concerned, women can go for mid-low heels, while men are good with formal leather shoes. However, a lot would depend upon the company culture you are heading for. For instance: if you are expecting a position in the fashion industry, then do not hesitate to show off your individual style.
4. Commuting
You surely do not want to reach late for the interview, especially when it is not a walk-in. It is a good idea to ask your friends or relatives who are aware of the route. Alternatively, you can also use smartphone apps like Google Maps to know the exact commuting time, both with and without traffic. Prepare yourself accordingly.
5. Smoking
If you smoke, it is advised to switch to e-cigs or other alternatives at least a day or two before your interview. It will help you get rid of the pungent smell of tobacco, which is one of the major reasons for potential turn off.
Once you are able to deal with the above given hang-ups, you can expect to pursue the desirable job without any hassle. It will also make you more confident at every step.
Image Source: FreeDigitalPhotos.net