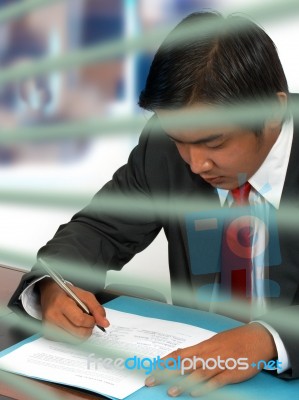 Searching for a job is a critical job. You need to keep various aspects in mind before initiating your job hunt. You also need to strategize your job search. This will help you in staying focused and aim for hat is meant for you. You will be able to save a lot of time, money and energy this way.
These three things are very important when a person is in search for a job. Thus, shelter these three things to make the right move.
Creating a Strategic Plan for Your Job Search
Today's world is so competitive, that you miss one opportunity and might have to wait for it to come your way again, for years together. Thus, it is very important to know which is the right opportunity for you and when to grab you. You will very often come across a number of opportunities. But it is not necessary to grab all of them.
Some opportunities may be beneficial only for a short term while others may be fruitful for a longer term. It is up to you to decide what do you want and when. Focusing on long term goals will help you fetch sustainable and reliable sources of livelihood.
Before you start your job search, jot down the key parameters around which your career has been knit. Then try defining these parameters and justifying whatever you have achieved throughout your career. This will give you a clearer idea about yourself and the work you have done so far. After that, list down your weaknesses.
Do not hesitate in listing down your weaknesses. Everyone in this world has some weaknesses and you are not different. You do not need to spell them to to anybody else. You need to ask yourself what are your weaknesses. Once, you have the list of your weaknesses in your hand, start working on them.
It is not necessary that you will be able to work on them before starting your job search or during your job search. Correcting them is not that important. Recognizing them is more important. Even if someone asks you in an interview about your weaknesses, honestly tell them.
Focus and Define
It is very important for you to know yourself clearly. What you are, what are your goals, what is it that you like doing, what things you do not like doing, etc. Spend some time with yourself and know yourself. If you will know yourself properly, it will become very easy for you to define yourself to others.
This will be helpful when you will be asked to describe yourself in an interview. Also, you will be able to know your achievements. There must be a number of small things which you must have done and which must have earned you accolades but you might not have described them on your profile. It is not necessary also to mention them on your profile. But you should store them in your mind so that when the right time comes you can mention them also.
Make a list of employers you would like to work with
You might be desperately looking for a job but still there would be certain people, companies, etc with whom you would not wish to associate. The reason for this may be anything like their poor name in the market, the low salary they offer, and their domain is not the same as yours, etc. Thus, you need to make a list of employers with whom you would be interested to work with. Then, concentrate on this list only.
Job Search Mission Statement
Once you know the employers you would like to work with, jot down then kind of job you are looking for. Not everyone can do everything. Also, not everyone has interest in everything. There must be some specific areas in which you would be interested in working. Thus, make a list of those areas and drive your job search in that direction only.
The Action Plan
Acting upon everything stated above is the crux of your job search. Acting aggressively and actively is the key to success in your job search. Be passionate about whatever you are doing. Another very important thing to be followed is patience. Patience is the most important factor in a job search. It might take time for a good job to come your way. Wait for it and be patient.
Image Source: FreeDigitalPhotos.net