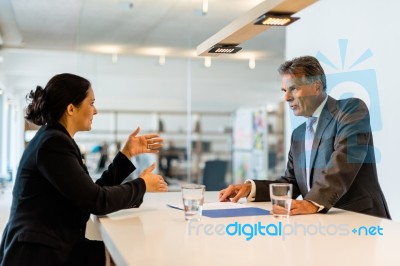 So you finally get a call from the company you have applied to and have been waiting to hear from? Your first reaction of excitement quickly turns into nervousness and anxiety and very quickly you start to panic thinking something is going to go wrong…well! Relax! Breatheeee…
Here are some job interview tips that can help you ease the tension and deal better with the interview. Ok, so before we talk about the job interview tips here is something to help you feel more confident – if you have been called for an interview, then it means something about your resume has made an impression on your potential employer.
So, you have successfully passed the first level of screening! And now let's break down a couple of job interview tips:
1)      One of the best job interview tips you can get is that you must do a thorough research about the company you going for an interview to. This shows the company that you have put in time and effort in knowing what they do and how they work.
2)      The next on our 'job interview tips' is having a mock interview round with your family or friends. Have them question you as if it's a real interview and see how well you do and where you lack – think of it as a rehearsal.
3)      Reach earlier than the allotted time; maybe 10-15 minutes earlier. This shows you are punctual and consider the interview to be important.
4)      Always carry an extra copy of your resume and other necessary documents. For example if you are a photographer carry samples of your work done.
5)      Dress smart – formal and elegant. Try to stay away from too many accessories. Dress neat and sharp. You must be well-groomed. Unclean or un-ironed clothes are not an option.
6)      Greet your interviewer with a polite smile and firm handshake – show them that you are confident but not arrogant.
7)      Answer the questions asked truthfully and confidently. If you do not know the answer to a question be frank and admit to it and ask them for the answer – they will appreciate your honesty and eagerness to learn.
8)      After the interview, thank them for the time and effort they put into meeting with you.
Follow these simple job interview tips and you are definitely going to make an impression to last! 
Image Source: FreeDigitalPhotos.in