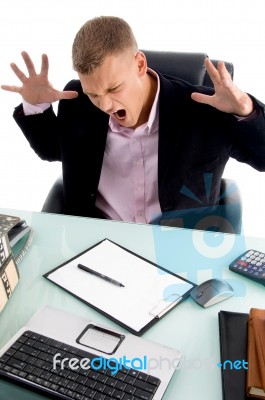 Two things mainly influence the career stress as well as the stress due to employment, non-availability of adequate money and doing much work in minimum time to make more money. The stress to make more money reduces if you have enough money in your pocket.
You can effectively reduce your career stress by using even three of the tips given here under in this regard. These tips will not only help you in beating your career stress but also in improving your lifestyle and saving money for your future.
Move downstairs
The lateral meaning of this tip is not to move into a basement but still to use the spaces that are not in use since long in your office, living room or bedroom. You should keep all the things needed by you downstairs to make them easily available. It will reduce your power consumption bills as you will be able to maintain its temperature without using cooling and heating equipment.
Buy a mobile phone
Instead of using a cell phone on subsidized contract basis you should buy a new or used phone from the market as it will enable you to contact your links at cheaper cost. A number of cell phone service provider companies are offering various calling cards to use for calling as well as data and text transfers at different rates. You can make it cheaper for you by choosing a suitable cellphone plan as per your needs.
Check your gym bills
Your stress can increase with the increase in the bills of gym membership and other usage as they are among much expensive services availed by you. You can search for other institutions including community centers, universities or schools that offer such services at much cheaper rates than your gym to reduce your stresses caused by it.
Buy monthly bus pass
You can reduce your career stress effectively by buying a monthly bus pass even if you casually travel by bus as they are much cheaper than owning and driving a car to your workplace. Moreover you can even work, make calls and send emails from your cell phone while riding a bus instead of drive your car.
Disconnect the cable connection
The increasing popularity of cable TV channels had compelled everyone to spend at least $100 every month for the services provided by these cable companies. You can not only save money by disconnecting your cable connection but can also spare time to enjoy your life through outings.
Spend on water bottle and lunchbox
Eating out daily can be a costly affair for you. You can take it as a treat for you occasionally but in daily routine you should take your lunch and water n a plastic or stainless steel container with you from your home to make it cheaper for you. Moreover you can also pack the leftover food in your dinner to use it next day as you have spent your hard earned money to buy it, so why to waste it.
Use paper calendar instead of electronic one
You can improve your productivity by synchronizing your work and personal needs according to paper calendars as computerized devices can fail anytime during use. The peace of mind provided by hand written paper calendars can beat your career stress effectively.
 Do household works daily
Instead of keeping the household works for weekend you should spread it over on the whole week to minimize your stresses on weekend. In this way you will not only reduce your stress but also enjoy your spare time on the weekends through recreational activities.
Keep your watches 5 minutes fast
You can beat your career stress by keeping all of your watches 5 minutes ahead the actual time, if you are always late at your work. It will spare you from disapproving looks of your boss as you will be able to reach your office in time without any anxiety.
Learn a thing daily with your loved ones
You can reduce your career stresses considerably by reading fun books loudly about the things you want to know about to your family members or children just for few minutes everyday. It will not only grow up your knowledge but also develop your relationship with your loved ones.
Image Courtesy: FreeDigitalPhotos.net